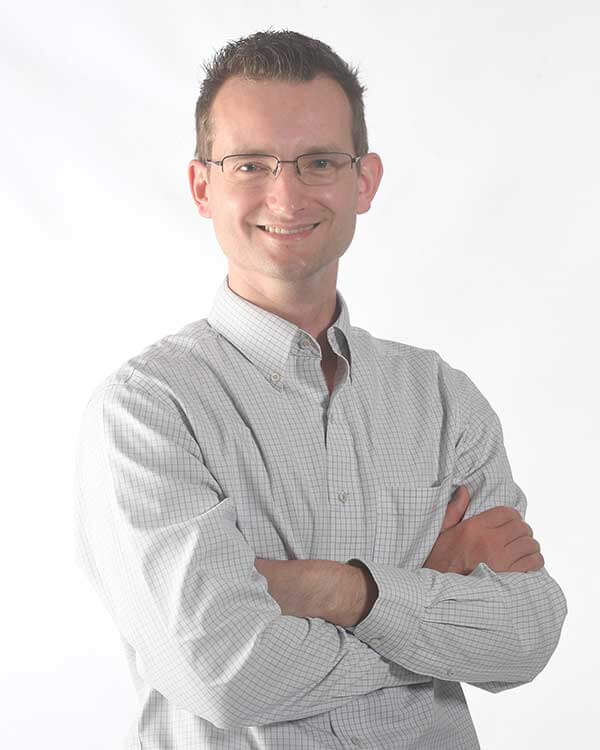 ---
Dr. Dan McNair grew up in Little Rock, Arkansas, where he was homeschooled by his mother along with his two younger brothers. He met and married his wife Amy in Arkansas, and she brought him back to Oklahoma City to be near her family. Once they were here, Dr. McNair fell completely in love with Oklahoma, and now that he's lived more of his life in Oklahoma than Arkansas, he considers himself pretty much an honorary Oklahoman.
Dr. McNair started his dental career at the OU College of Dentistry, graduating in 2008. His career has seen him in several dental offices around the Oklahoma City area, with five years spent as owner of McNair Family Dentistry in Edmond. Dr. McNair became connected with Drumright Dental Center when he was covered Dr. Merrit's maternity leave, and had so much fun working with us that we just couldn't get him to leave!
Throughout his career, Dr. McNair has participated in many volunteer opportunities. Starting as early as dental school he was involved in the Good Shepherd Mission and now counts the Dental Director of the Mission as a personal friend. He has also provided free dental care at every Oklahoma Mission of Mercy since it was started!
Dr. McNair and Amy have 3 kids. His youngest, Lucas, is just two years old, absolutely loves ball games of every kind, and wants to be a basketball player when he grows up. Elise is nine and loves playing violin and writing stories. Drew is twelve years old and enjoys computer games and origami. Dr. McNair's favorite activities are playing computer games, walking around outside, and playing board games with family and friends.
---