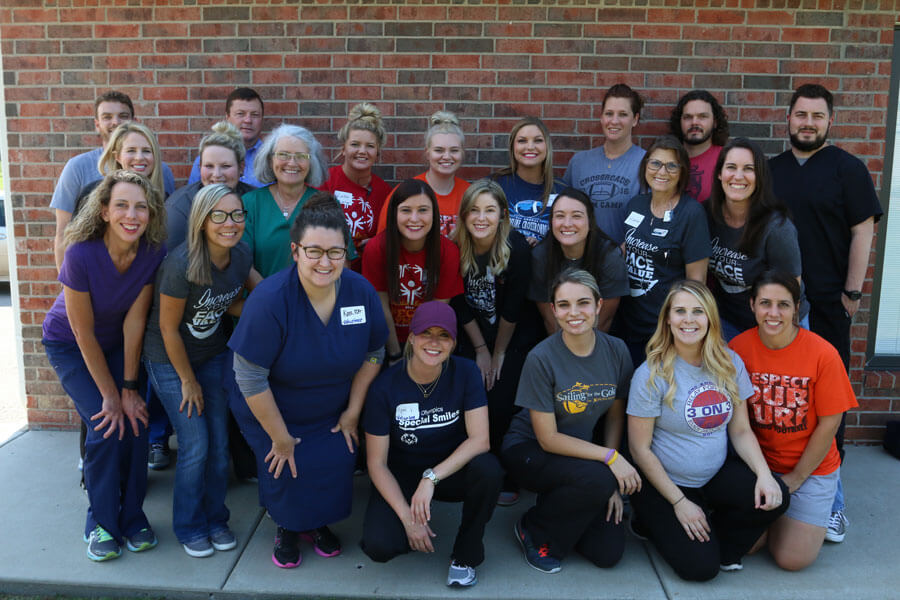 ---
Love Thy Neighbor
---
The Love Thy Neighbor is an event hosted by Drumright Dental Center to provide treatment to those who have no access to dental care, including fillings, extractions, cleanings, dentures and partials. In 2017, Drumright Dental Center donated more than $200,000 in free dentistry during Love Thy Neighbor.
---
Flag Football Tournament
---
Drumright Dental Center attends Cushing Football Games throwing over 1500 t-shirts every season. We also donated an Activity Bus for Drumright High School.
---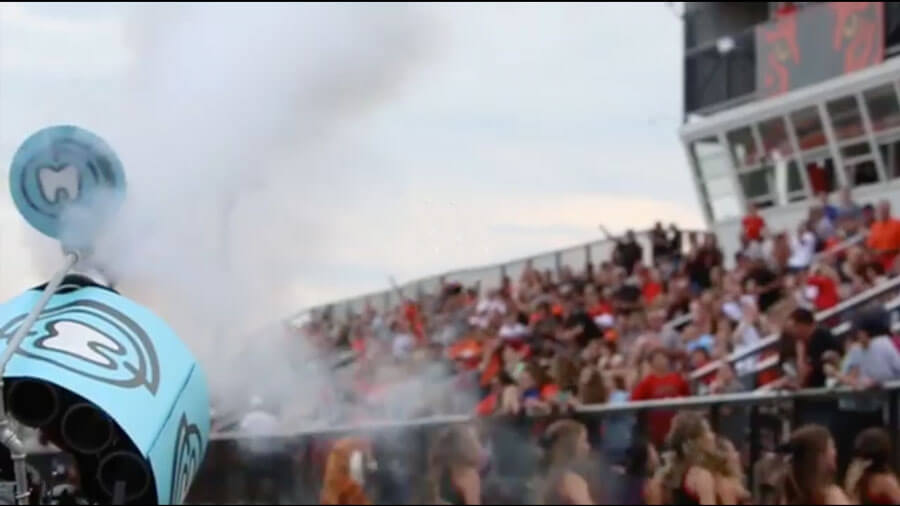 ---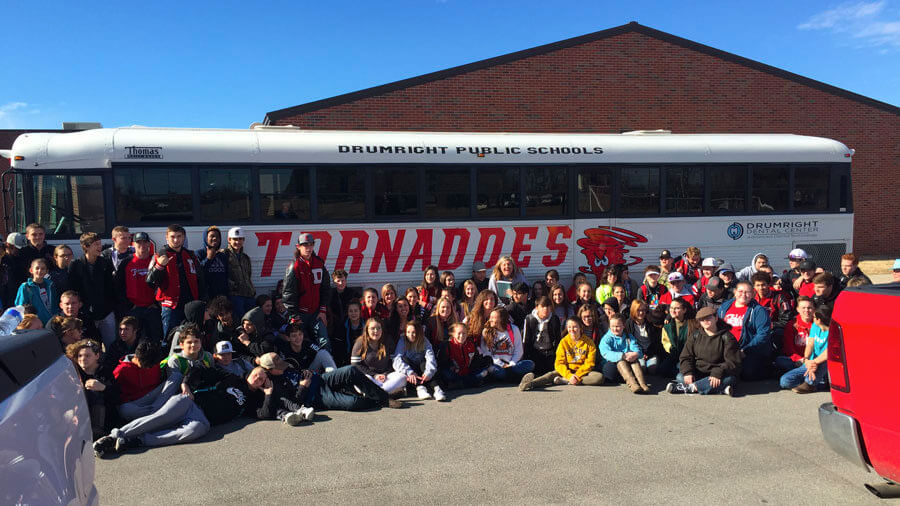 ---
Pipeline Crossroads Bowl Football Tournament
---
We are teaming up with Cushing Football to host our annual Pipeline Crossroads Bowl Flag Football Tournament. It will be held Saturday, August 7, 2021. We look forward to another year supporting the community and having some football fun!
---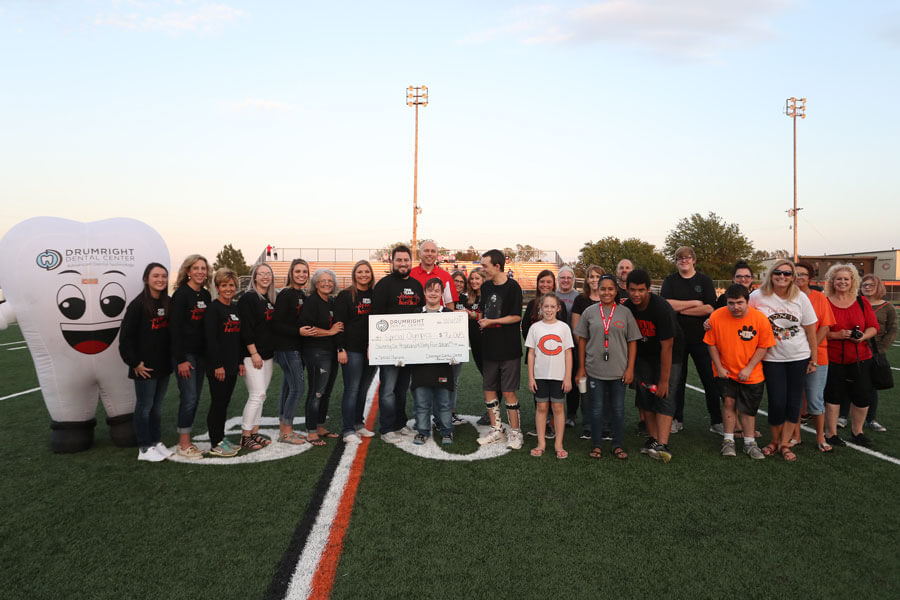 ---
Dr. Burkett and staff are also volunteers at the Special Olympics Summer games each May in Stillwater, OK. "Once you experience Special Olympics, you will be hooked. You will want to help more local athletes be able to attend the most fabulous sporting event in the nation!" said Dr. Burkett. Special Olympics Oklahoma hosts the largest summer games in the nation with 5,100 athletes attending from across Oklahoma.
Dr. Burkett is the state's Clinical Director for Special Smiles since 2013 and serves on Special Olympics Oklahoma Board of Directors. Special Smiles provides comprehensive oral health care information, including offering free dental screenings and instructions on correct brushing and flossing techniques, fluoride treatments, and custom mouth guards to athletes participating in Special Olympics.  Each year in May, Dr. Burkett closes down his practices for two days and all of his staff attend the Special Olympic Summer Games. "It is our most rewarding day of our year." said Dr. Burkett.
Dr. Burkett joined the Special Olympics Board in 2017.
---
---