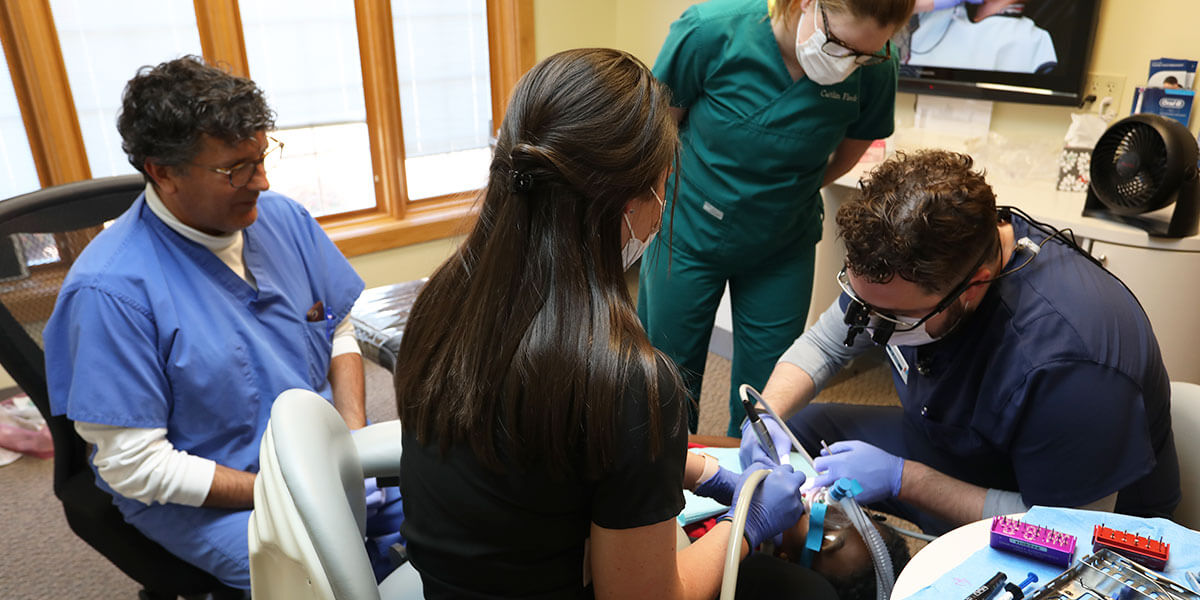 ---
IV sedation: Relax.
This Is Not Your Usual Dental Appointment
---
Do you break out in a cold sweat just thinking about scheduling a dental appointment? Do you avoid even thinking about leaning back in the dental chair? Please let us know! You won't hurt our feelings. We absolutely understand dental anxiety. It is a real thing, and lots of people experience it. It's one of the important reasons we offer sedation dentistry.
Sedation dentistry is designed to enable patients to relax and have the treatments they need without anxiety or discomfort.
---
Who Can Benefit From IV Sedation?
---
IV sedation is most often used for complex dental treatments and oral surgeries, but we can also use IV sedation to effectively eliminate severe anxiety or fear of needles, drills, and dental procedures. But that's not all. Patients with a strong gag reflex, difficulty getting numb, TMJ, or other conditions that make it difficult to keep their mouths open or sit comfortably for the time required to complete dental procedures, can rely on IV sedation to eliminate their discomfort and make getting dental care a breeze.
---
How Sedation Makes You Feel
---
We carefully monitor and control the level of relaxation you experience and calculate IV sedation dosage based on the intensity of your anxiety or discomfort. You may feel very relaxed, a bit drowsy, or you may go to sleep, depending on the amount of sedative administered. In general, you will remain conscious enough to answer questions, but you will have no anxiety or pain and, often, you won't even remember the procedure! And don't forget: Many of our patients only need sedation for major work because our touch is so gentle and our pampering so complete. In fact, lots of patients remark that a blanket during treatment is so comforting they stop feeling nervous at all!
---
Safety Comes First
---
Of course, your safety is our primary concern during any dental treatment. You will be instructed not to eat or drink for at least six hours before your procedure. Once the IV sedation begins, you will be closely monitored for breathing, blood pressure, and heart rate. When the dental treatment is complete, you can nap or relax in our amazing sedation chair for about 20 minutes while your recover and before your designated driver takes you home. If needed, we prescribe medicine for pain management at home.
Don't put off your dental care any longer! Ask us about how sedation dentistry can remove all the obstacles keeping you from getting your best and healthiest smile. You deserve it!
---